Year 3 and 4 2017 - 2018
Mrs Lord
Mrs Findler
Mr Evans
WELCOME BACK TO A NEW SCHOOL YEAR!
I hope everyone has enjoyed the summer break and are now anxious to get started with our exciting new learning for this year! During the month of September, we will be thinking about British Values as a school and learning about what it really means to be a British citizen. There will be a sharing assembly at the end of the month to which you will be invited - details to follow!
DON'T FORGET: SPORTS DAY - the morning of Friday 8th September...hope to see you there!
Our topic later this term is The Stone Age. the children will be learning about the lives of the earliest human beings and the amazing discoveries they made along the way.
Literacy will continue to be linked to our topic where possible, and will focus on spelling, sentence structures and using a wider range of puctuation through a wide variety of text genres. As a change to the timetable, all children will be involved in daily differentiated phonics and spelling sesions which aim to improve essential reading and spelling skills whole school. Work will be linked to our exciting and memorable classic class reader - 'Stig of the Dump'. I'm sure many parents will remember the classic story from their own childhoods!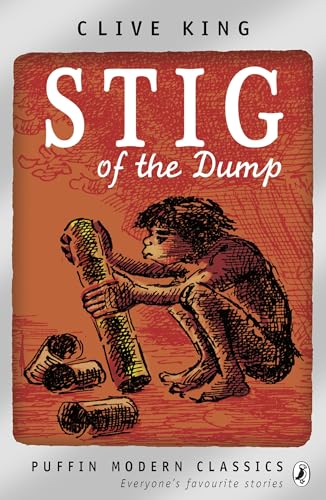 In maths we will be working with increasingly large numbers. We will be learning new skills through real life problem solving which will be linked to our topic wherever possible, and will include regular outdoor maths sessions. Later in the term we will investigate more complex fractions and work with measures including time. I hwill be asking all the children to continue to work hard at home to learn key number facts - times tables up to 12 x 12 and number bonds to 20. This is something parents can really help with! Maths tests will take place every Friday morning... An exciting new development is the introduction af daily 'Active Maths' sessions for all pupils. These sessions combine practice of maths skills and physical excercise...your child will need to have either PE pumps or trainers in school every day in order to ensure they don't miss out!! Hopefully this new take on key skills practice will result in even better Castle mathematicians!!!
Our topic in science this term is Rocks and Soils. We will be learning about the complex structure of the earth and the different kinds of rock that make it up. We will then look at how soil is formed and the processes involved in this vital task. When possible, our investigations will be linked to our topic work.
In RE, we will be studying 'Beliefs, teaching and sources' this term, which will involve considering sacred writings, key religious figures and creation stories.
What do we need to remember to bring to school?
Our PE days are Tuesday & Thursday . Please make sure you bring your kit (T-shirt, shorts / jogging bottoms and trainers). All long hair should be tied back and under no circumstances should jewellery be worn.
Spellings and homework tasks will be given out every Friday. Homework is due in the following Thursday and spelling and times tables/maths skills tests will take place every Friday morning. This year we are trialling new reading/homework diaries that hopefully will help parents to support children with completing set tasks! Don't forget...part of your homework is to read every night at home...
Please remember to bring your reading book every day in order to read in class and to an adult if necessary. If you need to change your book, remember to put it next to the black book box and Mrs. Findler will make it happen!
Golden Afternoon activities on a Friday will rotate as usual, and activities start on FRIDAY 15th SEPTEMBER - children will be given a timetable before then.
HERE'S TO A GREAT AUTUMN TERM!
Files to Download
Year 3 and 4: Important News items
There are no Important News items to display
Year 3 and 4: Blog items
There are no blog items to display
Year 3 and 4: Gallery items
There are no Gallery items to display
Year 3 and 4: Events items